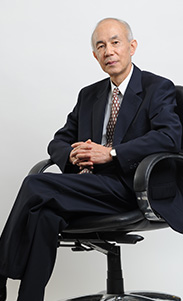 Wang Yunfang
Executive Director
聯絡方式
In 1970, Mr. Wang graduated from the Chemical Engineering Department of Tsinghua University (Bachelor). He subsequently joined the Research Institute of the Ministry of Transportation. In June 1984, he attended the first training program for patent attorneys at the CNIPA in Beijing and then began his career as a patent attorney. During the Chinese government's first stage of establishing a patent system in April 1985, he was responsible for establishing the Patent Service Center of the Ministry of Transportation and Kanghua Patent Firm. Subsequently in June 1987, he participated in establishing the NTD Patent Agency Ltd. and then was appointed as vice general manger of NTD and general manager of its Beijing Representative Office, a position he held for more than 10 years. Mr. Wang has many years of experience in managing and operating IP firms in China.
Mr. Wang is a very senior practitioner in the IP industry in China and maintains close ties with relevant government authorities. He is the former director of the China Intellectual Property Society, the former standing director of the Intellectual Property Society of Chinese Universities, and the former director of the All-China Patent Agents Association. He is currently a member of the China branches of both AIPPI and LES. Over the years, he has published more than 10 articles relating to IP law and specializes in foreign patent systems, import/export of Technology in China and IP management and enforcement in China.
學歷
Tsinghua University, Chemical Engineering Department (1970).
經歷
Patent Service Center of the Ministry of Transportation
Kanghua Patent Firm
NTD Patent Agency Ltd.
Director of the China Intellectual Property Society
Standing Director of the Intellectual Property Society of Chinese Universities
Director of the All-China Patent Agents Association

資格
Patent Attorney (1984)
Trademark Attorney (1992)